International BBA
The most international four-year higher education programme in France
International BBA programme testimonials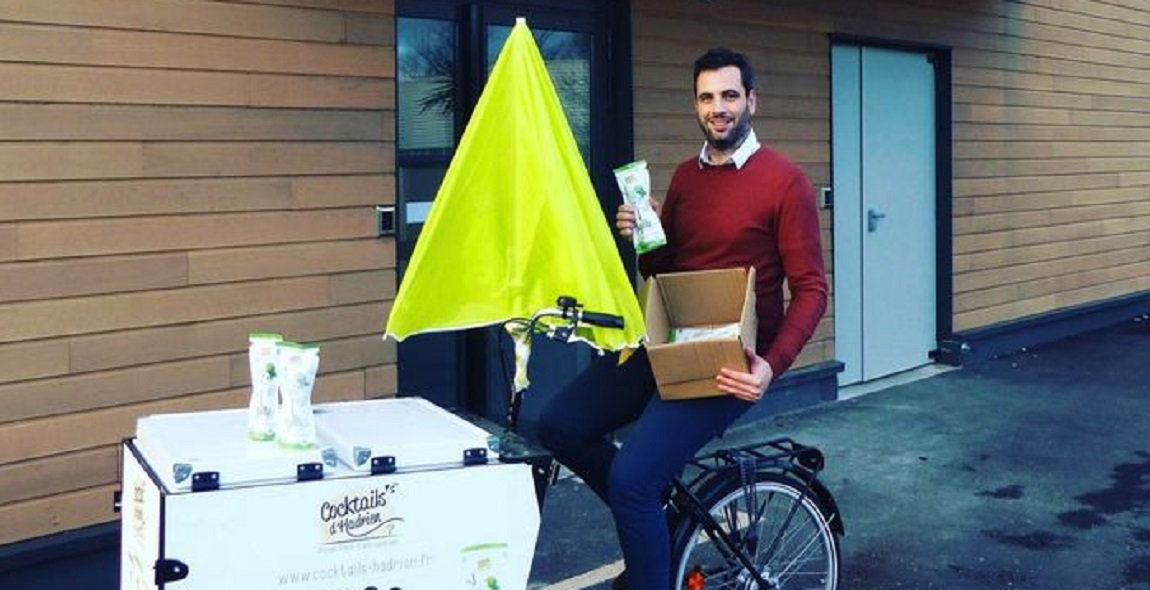 International BBA
Business
The first skill developed at KEDGE: Negotiation! Then the international side of my programme, which allowed me to open up to the world and develop adaptability skills
Durieux Hadrien
FOUNDER Cocktail d'Hadrien - Class 2014
Graduating from the IBBA programme in 2014, I took advantage of my schooling to multiply my experiences abroad: Dubai, Shanghai, Istanbul, Denmark, South Africa. Over 48 months at KEDGE, I only stayed on the Marseille Campus for 18 months. I did both internships and academic exchanges. I was able to discover incredible cultures and completely different ways of seeing the world.
After my end-of-study internship in Cape Town, South Africa, for a large French agro-food group, I decided to stay with the company and continue to develop our presence in the Sub-Saharan region and in East Africa. After 3 years in the company, I wanted to come back to France to create my own company. And to hide nothing, the return is not easy at all! It is precisely in South Africa that the idea of Hadrien's Cocktails germinated. Indeed, during a festival in the middle of summer, under 40°C, I go to the nearest bar for a fresh Mojito. The waiter tells me that he doesn't make cocktails because it's too long and his waiters are not trained. The idea then germinates to have a preparation already fresh with crushed ice inside, and especially with real mint flakes, and for that, you need a frozen preparation. I then start making Mojitos in ice cube trays in my kitchen to see how it behaves. And 18 months later, I brought out the first range of Hadrian's Cocktails: Cocktails with real fruit, without colouring or preservatives, and with that specific granite texture that allows the product to be consumed immediately. After the launch in 2017, we went from 40 supermarkets to 450 in 2019, we work with 80% of the classic brands. And this year, we are launching 2 new ranges for children, including a real mass market product, healthy popsicle sticks that provide 3 of the 5 portions of fruit recommended for children. Our ambition: to become the "Pom'potes" of popsicle sticks. We had also developed many partnerships with festivals (the idea came from a festival after all!), but the economic situation cancelled all our projects. We also had to deliver the amusement parks. Here again, status quo. Finally, to counter our seasonality, we are launching a range of salty culinary aids to have an activity during the winter periods. The first skill developed at KEDGE: Negotiation! Then the international side of my program, which allowed me to open up to the world and develop adaptability skills. Finally the pro-activity: always do more than requested. Indeed the Pro-Act program is really perfect to develop this ability. I myself remember having done two pro-acts when only one was necessary for the diploma requirement.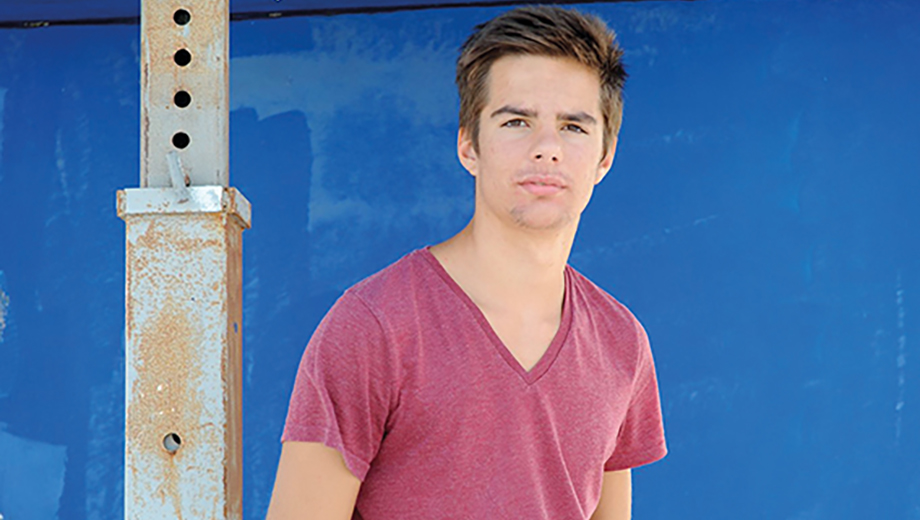 International BBA
International Business, Management, International Business
More appealing to international-minded recruiters
Enzo Ventura
Participation Manager, Caisse des Dépôts - Class 2018
Next January, I will start an internship in London, working in the City. This first international experience will give me the exposure and the language proficiency I need before embarking on further travels. In August, I will be leaving for an 18-month stint in Wilmington, in the United States, where I will be studying towards a dual French/American degree. Beyond the experience of expatriation itself, this will make my CV stronger and more appealing to international-minded recruiters.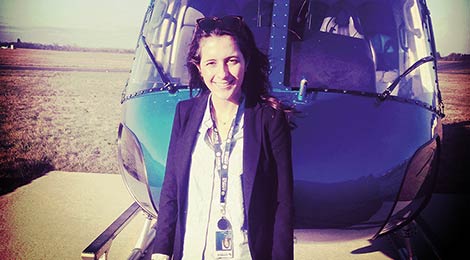 International BBA
International Business, Management, International Business
The dual degree approach was worth it
Soriana Dupire
Consultant, Financial Strategy & Performance KPMG - Class 2015
She did not hesitate for long. Only a month into her four-year long course,Soriana decided to go for a dual degree,amongst the many options available. At the end of her second year, she left the Marseille campus for San Diego University,in California. "I spent three amazing semesters there. I was taking the same courses as American students,was living with them... In nearly two years abroad,you really have the time to soak up the local culture",says Soriana. A year into her exchange,the 23 year-old started to plan ahead and applied for graduation internship positions. The move paid off and Soriana was able to spend her fourth semester at Airbus UK Helicopter, in Oxford,starting in January 2015. "I was working in events marketing, helping with organising airshows."So,was the dual degree approach worth it? "Yes,I think it was. I did not necessarily realise it at first but during my internship people were often remarking on it when introducing me." Having graduating in May 2015, Soriana then opted for a gap year. "I wanted to take a break and take the time to think about what I really wanted to do for my Master",she says. Living in Australia since August 2015, this kayaking fanatic plans her road trip according to the best spots. She works hard between two kayaking trips,however: "I spent three months in Darwin working on a mango plantation,then a few weeks as a waitress in Brisbane,and I currently work as an au pair in Melbourne." She is never short of plans and projects, that's for sure! Soriana wants to work as a project manager in the aviation industry. Looks like she is off to a great start!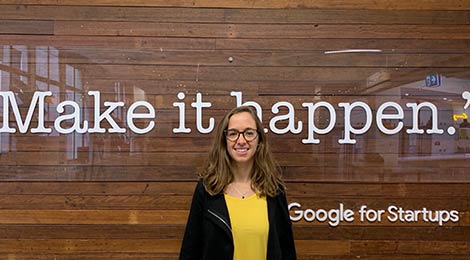 International BBA
Business
My career path within the school has given me a great international outlook
Caroline Lepron
CEO/Founder at Skoutli - Class 2008
"I choosed KEDGE IBBA programme. I started my journey by doing a year and a half at school. I then did an internship in event management in Monaco for 6 months. After that, I went to university in Mexico for a year and a half. For my fourth year, I was taken for an internship in Australia. After these 6 months of internship, I wished to finish my studies in Australia by doing my M2 in Sydney. Hence, my career path within the school has given me a great international outlook. The Kedge community is very important too. During my various experiences abroad, I have been able to meet many Kedgers on the spot and this has allowed me to create many relationships, both on a personal and professional level."
International BBA
Business
What I appreciated was the Pro Act and the associations, which are an important part of the school
LECCIA Maxime
Regional Key Account Manager Saint-Gobain Aerospace - Class 2012
I've only wanted to go abroad. I chosed to go to a business school and to have a double degree with a faraway country, a very different language and culture. I joined the IBBA program in Marseille, which gave me the opportunity to go either to India or China, and I chose China. I spent two years in Marseille and then two years in Shanghai in China.
Basically, I have a rather financial profile. I did my end-of-study internship in Finance in Shanghai in a German group ZEISS specialized in optics. I was then offered to go to Germany for a year, where I did a graduate programme. I did two 6-month assignments, the first one in cash management and the second one in financial control.
I didn't want to work in finance, in a big group based in Germany, I wasn't interested, even if I had the opportunity to stay. I looked for what I wanted to do, and what I was interested in was aeronautics, airplanes. I was always interested in that, I took flying lessons and so on. So I told myself that my dream was to join Airbus. So I did a master's degree at ESCP-Europe Paris, in partnership with Airbus, I spent a month with them to be trained in aeronautical project management. We worked on case studies with people who worked at Airbus, it was a diploma programme for them and a specialisation for us. After that, I wanted to do an internship with them. I found an internship at STELIA Aerospace, the Airbus subsidiary that manufactures aircraft seats for airlines. The name is different because we equip both Airbus and Boeing. For 6 months, I assisted the Asia team, which is based in Bangkok, from France, on tenders from different airlines.
Then I got a VIE in Bangkok to take care of business development in order to sell seats in the Asia-Pacific zone, from India through South Korea to Fiji, New Zealand, the Maldives, etc. I was able to work with the Asian team for 6 months. For all this extremely large area, we are 3 people based in Bangkok to manage the airlines. This mainly involves business development, project management, responses to calls for tenders, a lot of prospecting, customer management with airlines such as Thai Airways, Asiana Airlines, Singapore Airlines which are our biggest customers. We also have to liaise with our team in France to be able to offer them additional services and maintenance. It's quite global, it's selling seats but also after-sales service. During two years in China, I really had an appetite for Chinese, Asia, learning Asian culture and languages, especially Chinese. After these episodes in France and Germany, I wanted to go back. I chose Bangkok for the Asian side, to work with Chinese companies. A large part of my time I travel to visit these companies, in China, Singapore, Indonesia who have Chinese interlocutors or people of Chinese origin with whom I speak a little Chinese. When you tell them that you have studied in China, that you can have a little conversation, it helps the relationship a lot, especially as a Sales person.
I started to learn Thai but I don't work much with Thailand, so I haven't made too much progress. In Thailand, people speak English well enough but in China, nobody speaks English, they only speak Chinese, as you could see during your tour in Asia. First of all KEDGE allowed me to live in China for two years, which is not given to everyone. It gave me a huge opening of mind to the world. To work in a group with different nationalities when I was in Marseille. KEDGE allows a real opening on the world through the course.
The training that KEDGE gives you the basics, to understand and learn about different subjects. When you are working, when you are on an internship, you can better understand and perfect by yourself in view of the basics you have had.
What I appreciated was the Pro Act and the associations, which are an important part of the school. I was COBFI's partnership manager in 2011. I was 19 years old and I had to look for sponsors. You have to put yourself in the shoes of a professional, you get slapped in the face. To train for a future job as a salesman was very good.
International BBA
International Business
I think I'm one of the KEDGE graduates who really used all the skills they accumulated during their schooling
AGOSTINI Grégoire
FOUNDER - Brasserie Burdigala - Class 2008
Between my training and my desire to set up my own company, it didn't take me too long to have the idea of setting up a brewery of artisanal and organic beer (I'm quite committed to the environment). So I finally tried my luck with a pro in a brewery in the north of France. I think I'm one of the KEDGE graduates who really used all the skills they accumulated during their schooling, since I had to deal with accounting, finance, strategy, logistics, marketing, sales, communication, web, design...
International BBA
Business
My training at KEDGE BS allowed me to discover my desire to create my own company through the different courses
BARTHEZ Thibault
FOUNDER - MySportMarket - Class 2013
My training at KEDGE BS allowed me to discover my desire to create my own company through the different courses (entrepreneurship, marketing, communication, accounting) that I followed and to obtain various skills that I could use for the elaboration of this one. But also, as I said above, to lay the first stone of my project by doing my internship in a London startup working in the field of e-commerce. If you too want to get started, I have only one piece of advice: go for it! If you have the desire or the feeling that one day you would like to create your own company, don't hesitate. It will only bring you positive results. Another thing that I realized when I started this adventure is that before you start, you make a lot of excuses for not doing it or delaying the launch. You think a lot about the risks when there are none (and this is also true in other areas).
International BBA
Business
The great strength of Kedge has been that it has allowed me to develop a true generalist business culture
Weisz Michaël
COFOUNDER - Shapeheart - Class 2009
I entered the IBBA Kedge Program directly after my Science Baccalaureate. I opted for this programme because I really wanted to go and live abroad for a long period of time and not just for an exchange semester. The past 4 years have been really rich in teaching, especially on the human side. Whether in Marseille or in Spain. Arriving in a new country without mastering the language is not always easy, but it does build character. And even if in my case it was Spain, which remains quite close in terms of culture, my 2 years spent in Valencia and Madrid have largely contributed to make me grow up. I started with the Uhlsport group, a sports equipment manufacturer based in the region. After a brief start as a marketing assistant, I was quickly entrusted with the management of the Canterbury brand in rugby, then a little later with the management of Spalding in basketball. At the same time I was also in charge of managing key accounts such as Decathlon, Intersport, Amazon... For 6 years I was able to take on great responsibilities, create a real network in the best of sports and acquire serious skills in distribution and brand management, sponsorship... I then spent a year with another sports equipment manufacturer, Hungaria. In parallel to these 7 years, I created and then became an associate of different sports marketing blogs like digitalsport.fr or as it is always the case on sportbuzzbusiness.fr. An experience that allowed me to push my skills in the field a little bit further and to meet many inspiring managers. It is notably following these encounters that I launched myself into the Shapeheart adventure. I think the great strength of Kedge has been that it has allowed me to develop a true generalist business culture. To open my mind to many areas and of course to open my mind to the outside world. Because once again, spending more than 2 years in exchange really allows you to grow faster.
International BBA
Business
The IBBA course opened new doors for me and allowed me to gradually discover what I wanted to become
BRE Alexandre
Film director - les films d'Icare - Class 2008
I got into Kedge right after I graduated high school. I joined the IBBA program with the double degree option which allowed me to live in Valencia, Spain for half of my schooling. From a very young age, I was attracted by the arts in general and music and photography in particular, which led me to do internships in the field of creative advertising, which allowed me to touch a little on all areas. Going to live abroad thanks to the IBBA course opened new doors for me and allowed me to gradually discover what I wanted to become. At the same time as my studies in Spain, I started training in film directing in Barcelona at the Escac, the biggest film school in Spain, where I was able to shoot my first films. Once I graduated, I went back to France where I produced Jim Chawki's first film France 2000, before setting up my own film production company to be able to finance my own projects. Today, in addition to my film production company in Paris, I have set up another production company in Barcelona where I work mainly in the creation of advertising and digital content with two other partners under the name Trio de Doses. On a daily basis, we work on canvassing clients, producing music videos, commercials and various digital content, but also writing scripts and looking for financing to make our films between France and Spain. Several of our short films have been selected in numerous international festivals in New York, Paris, Madrid and recently at the Centre of Contemporary Culture in Barcelona (CCCB). Kedge has allowed me to meet a lot of people from different backgrounds and walks of life that I would never have got to know if I hadn't taken this course, in addition to acquiring an entrepreneurial vision and becoming bilingual. Thanks to this journey and my encounters, I have opened up to the world and gained self-confidence for the launch of my professional projects which require a very significant personal investment.
International BBA
Business
My training was like my work : general and international
MOUYSSET Laura
International customer relationship manager - GEODIS - Class 2016
My first experience after the IBBA was in Italy, a volunteer internship with disabled people to teach them English during the summer. I also did another internship at the Italian Chamber of Commerce in Marseille, and this internship focused on marketing and communication. I also chose to go to Taiwan for my second university exchange. And then I was lucky enough to be able to go to Malaysia to do my internship, still at the Chamber of Commerce, but this time more focused on human resources. After my graduation, I was directly employed at Amazon in Prague as an HR assistant. I have always been very curious and I love to travel. Moreover, I think it is interesting to work in an international context to develop one's open-mindedness, skills and network! My training has been quite general and international like my work. I've been a human resources assistant for a year and a half. I support Amazon employees in the UK from their first day at Amazon until they leave. More precisely, we manage their contracts, transfers, absences... but we also take care of HR project management, process improvement, launching new sites... First of all, our motto at Amazon is to be "customer-obsessed". You also have to be very precise, flexible, creative, know how to gain the trust of stakeholders, work in a team and in an international context.
International BBA
Business
My master's degree, which I was passionate about from start to finish, confirmed my appetite for the media: publishing, audiovisual...
LALO Aude
FOUNDER - Flus Magazine - Class 2007
After my BA European Management (at the University of Westminster in London) I followed this up with an IBBA master's degree at KEDGE Marseille. The first part of the course, the most generalist part, gave me the basics of marketing and business. In London, I learned to work the English way. These two years have been fantastic from every point of view. Then, my master's degree, which I was passionate about from start to finish, confirmed my appetite for the media: publishing, audiovisual... During these years, I was lucky enough to have been supervised by incredible professionals; one of the teachings that will remain forever engraved in my memory is to "always check"; It all started five years ago, when, in addition to my work, I kept a blog in which I wrote mood posts about the toilets in bars and restaurants. Subscribing to news alerts, I realized the abundance of social issues related to this sector: health, ecology, diversity, economy... On the other hand, I was approached by actors of this ecosystem who did not have a reference communication channel. So I realized that I had an innovative editorial line on the one hand, and a viable economic model on the other, thanks to advertising. Since I had always been titillated by the desire to be entrepreneurial, I thought: that's it! That's it! It's time! It was a long way to the release of the first issue, I really took the time to consult professionals from the press and the health sector, to build a business plan... once the brand is well established, we will have a physical shop, and why not expand internationally: FLUSH UK, FLUSH Italia...
International BBA
Business
The Erasmus programme that I followed at KEDGE made my desire to work with an international outlook come true
RIBEYRE Nicolas
In charge of monitoring - LAVAL virtual - Class 1996
After a classic Bac & prep HEC in Angers, I joined the IBBA at KEDGE Marseille and started with 2 years in London before moving to the city of Marseille where I specialized in marketing, I then continued my studies in IAE. I started my career at Shell at the head office where I was in charge of internal communication for SAP projects, then I continued in the automotive industry in a subsidiary of the SNCF where I was responsible for marketing and communication. I then joined the Plastic Omnium Group, where I was in charge of internal communications for the automotive subsidiary. After 7 years in the Paris region, I wanted to return to my native Brittany and joined the ZEISS eyeglass lens manufacturing site in Fougères. Two years ago, a complete change in my career, I joined Laval Virtual as a Watch Manager: since then, I haven't stopped learning about virtual reality and augmented reality: two immersive technologies whose markets are exploding.
The Erasmus program that I followed at KEDGE, (2 years in London, 2 years in Marseille) made my desire to work with an international outlook come true. Even though I am based in France, throughout my career I have worked in English on a daily basis within subsidiaries of international groups, where I learned this notion of openness and cultural differences between European students who are close on paper. I learned to work in groups and in project mode and above all to build a network and deep-rooted friendships, many years later. My training helped me to find a first job for which I was trained and operational, the rest followed. My training has also taught me that nothing is ever acquired and that it is necessary over the years to be trained continuously in order to ... bounce back.
International BBA
Business
KEDGE has reinforced my desire to travel and discover the world
CABON Alice
FOUNDER - Alice Yoga Nomade - Class 2012
I worked 3 years in London: for Google (Google Glass and Google Maps), for a start-up and an event technology company. I learnt a lot and loved each of my jobs, but I was always looking for an area where I could make a positive impact on the world. I left my job in London to travel 14 months in South America. When I returned to Marseille, the city where I grew up, I found a job in congress organisation. I stay there for 6 months but nothing to do, working in an office for events funded by laboratories is not my thing. So I decide to go to India to train as a yoga teacher. Since then I have been teaching in Marseille and it is a real pleasure to see my students leaving my class on a cloud!
I have been practicing Yoga for several years and I have seen the impact that this practice has on a person's life. Furthermore, I am very committed to the environment and it seems to me that yoga can be another way to bring people towards a healthier relationship with nature and the planet. I wish to continue teaching Yoga in Marseille and abroad at festivals and workshops. I also wish to organize trips that mix Yoga and discovery of a country. For 2020, we will go to Bali! I would like to develop Yoga classes in companies, which allow employees to evacuate the stress and tensions of the day and to do good to themselves. In the long term I would like to open a Yoga studio in Marseille, a place for sharing and learning where I can organise events related to well-being in addition to regular Yoga classes. Finally, I would also like to train more specifically in Yoga for mental health and give adapted classes through associations or in hospitals. KEDGE has reinforced my desire to travel and discover the world. Thanks to my exchanges I have learned how to manage abroad and to be autonomous. Finding something that makes you happy, that makes you vibrate and that brings happiness around you. And if that something is yoga, then go for it!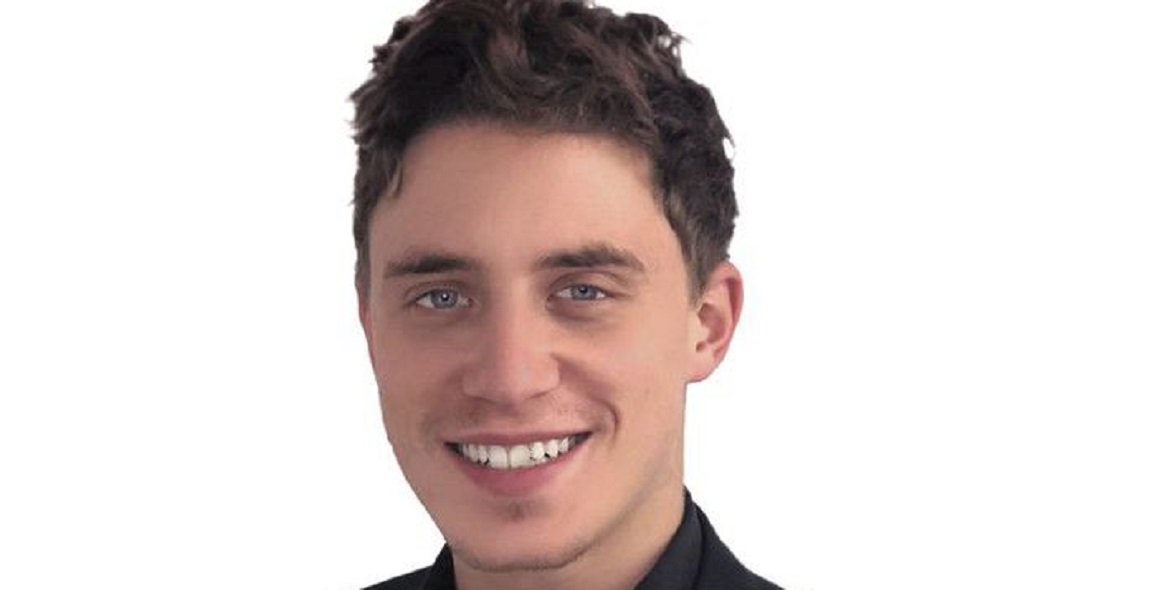 International BBA
Business
The education I received at KEDGE gave me a technical background that was essential to my rapid evolution
Castelli Sébastien
Founder / Associate WETRADEINTERNATIONAL - Class 2016
Following the IBBA programme at KEDGE Business School, I had a first experience in distribution and then I tried my luck by creating my own company. In March 2018, I created WE TRADE INTERNATIONAL SOURCING. In June 2018, I received my first container of products in France. Today, our company employs 7 people (including two kedgers) and has distributed about 30,000 products in France and Europe. The education I received at KEDGE gave me a technical background that was essential to my rapid evolution in my first job. Within the IBBA framework, the various university exchanges were a real source of personal enrichment in terms of opening up to the world, a crucial quality when trading internationally in order to realize projects.